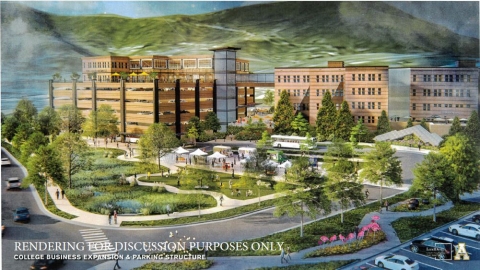 Studies are currently underway to determine:
1. How daylighting Boone Creek--which is currently piped under the Peacock/Duncan parking areas--might be accomplished
2. The optimal location and size of a Peacock Parking Deck
3. How best to improve Walker College of Business (Peacock Hall) classrooms and support areas
Multiple studies are being conducted in coordination, all with shared objectives of addressing parking and flooding issues, as well as creating amenities to enhance the town and campus offerings. Partners include the Walker College of Business, the Town of Boone, and the New River Conservancy.