Residence Hall Construction (Near Stadium Drive)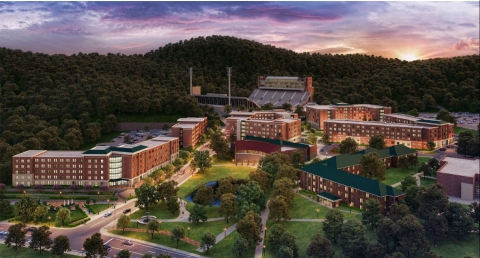 This major housing project will renovate or replace seven residence halls: Bowie, Coltrane, Eggers, Gardner, Winkler, Justice and East. All but East Hall are located on the west side of campus. Winkler Hall was demolished in 2014, and six others have been recommended for removal due to extensive deferred maintenance needs. The plan calls for replacing nearly 1,800 beds — and adding 200 to 400 more — with better, more efficient parking.
Note: Concept drawings will be updated to reflect design changes. More information here.