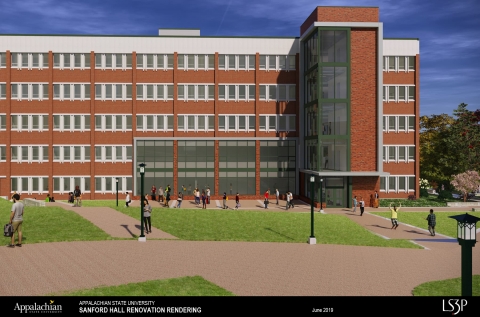 Start Date:
Design work began in September 2018.
End Date:
Classrooms to Open in February 2021
This project completely renovated and modernized the 50-year-old Sanford Hall. The 73,913 gross square feet facility supports approximately 4,600 students per day (including all STEM students). The renewal project replaced the single elevator with a double elevator system--pictured in the glass addition on the front of the building. The project also gutted and replaced the building's electrical, mechanical, and plumbing systems, windows, roofing, fire alarm system, and IT infrastructure.